All our HAND MADE braided wheels are guaranteed for 3 years from the first owner.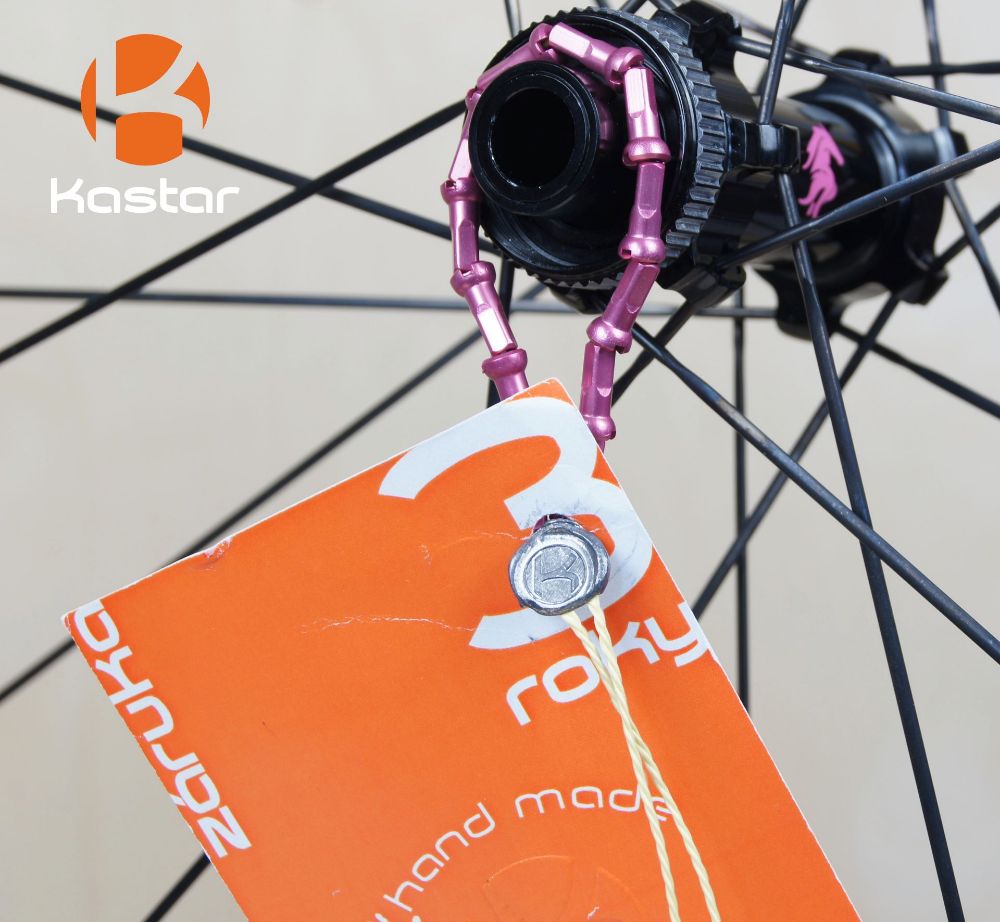 Every first owner of KASTARWHEELS gets a bonus for changing an Alu or carbon rim in the form of a special price.
From 2021, you will find the production number both on the hub (laser) and on the sticker on the rim.
The number eg: 200718 means. 20 years of production. 07 month of production 18 serial number of the pair in the month.
You don't have to stress if you lose your warranty card. We always start from the production number.
Special price for replacing a damaged rim:
You will pay 220€ for the replacement of the aluminum rim
You will pay 530€ for a carbon rim replacement
The price includes:
Disentanglement of the wheel, service of the hub, production of the same graphics on the rim (stickers / lasering), new nipples, interweaving and exact centering.
The warranty on a new rim is 2 years.
The replacement of the KASTARWHEELS rim is only possible in our service. We do not sell rims separately.
Our rims have a specific drilling of the holes for the nipples exactly according to the angles of the spokes and it is different for each model. It corresponds exactly to the construction of our hubs. Therefore, the exchange must always take place only with us, where we also guarantee an accurate balanced string measured with a calibrated tensiometer.
We enjoy making quality original wheels according to the philosophy of our riders!